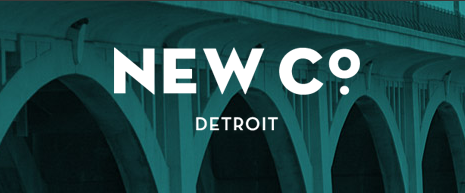 NewCo. Detroit
Multiple January 1st, 1970 (9:00am - 5:00pm)
For a second consecutive year Detroit's most innovative companies will open their doors to executives, entrepreneurs, investors, and future influencers during NewCo Detroit (previously called OpenCo).
NewCo is a new kind of event experience: a mashup of an open studio tour and a business conference, with the vibe of a music festival.  Register to attend any of over 65 presentations given by local innovative companies and organizations.  You get to pick which sessions you would like to see and you get to visit each company/organization in their home office or locale.  See also http://youtu.be/tWby1g516Wo
Sponsorship opportunities are also available and sponsoring this event is a great way to gain exposure to key influencers and drivers of the innovation economy.  Over 1,000 Detroiters attended last year's event.  Over 200 attended the VIP Plenary event on the evening before the event.
This year's VIP Plenary is scheduled for September 17th at the fabulous Madison Building, 1555 Broadway St.  from 6:00 – 10:00.  The keynote speaker is David Farbman, author of The Hunt
Visit the NewCo. Detroit site here to learn more, register, and build your conference schedule.