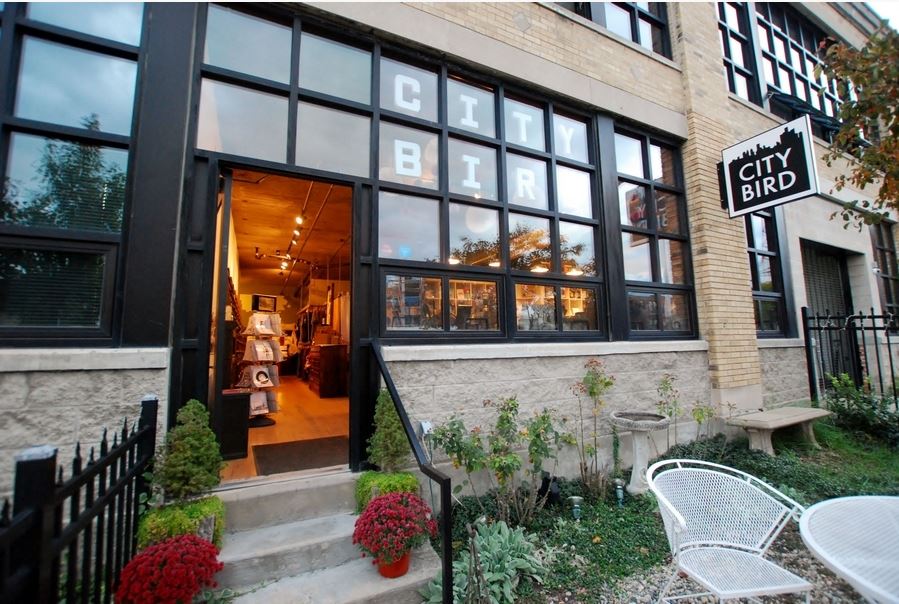 Midtown gift shop City Bird expands after boost from NEIdeas Challenge
City Bird, a Detroit- and Great Lakes-themed housewares, jewelry and gift shop in Midtown, has expanded and has more on its shelves thanks in part to a program designed to strengthen entrepreneurship in Detroit, Hamtramck and Highland Park.
Andy Linn and his sister, Emily, opened City Bird in 2009. In October, they received $10,000 from the NEIdeas program and used that money to expand their 600-square-foot retail shop at 460 W. Canfield St. to 1,100 square feet.
The former office area that was separated by drywall now is filled with three new display cases for more jewelry, stationery and apparel from hundreds of independent artists and designers, featuring work from metro Detroit and other Rust Belt cities.
Andy Linn said City Bird has added new vendors, including Detroit-based Aptemal Clothing LLC, known for its "Detroit Hustles Harder" line, and Rebel Nell L3C, which employs disadvantaged women in Detroit to make its unique jewelry.
City Bird also has an on-site studio, where they create a line of Detroit-, Michigan- and Great Lakes-themed items.
NEIdeas is part of the New Economy Initiative and Community Foundation for Southeast Michiganand will award a total of $500,000 to more than 30 businesses.
Two $100,000 winners have yet to be chosen; other local businesses that received $10,000 include Cafe con Leche LLC, Brother Nature Produce LLC and Graham's Printing Inc.
Linn said he expects this expansion to boost the shop's revenue 25 percent in the next year.
He said they had one year to use the $10,000 and report on how it was used, but they wanted to get started right away. All that's left to do is polish the concrete floors, which Linn said should be done by mid-December.
Anjana Schroeder: aschroeder@crain.com Twitter: @anjanaschroeder