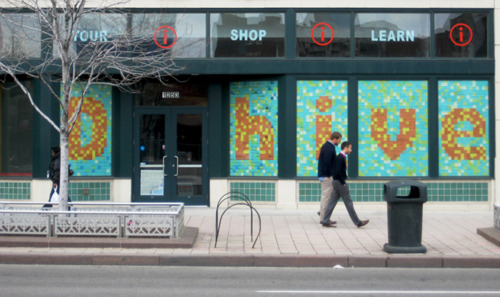 D:Hive Farewell Party
Join us at our farewell party for D:hive! Help us celebrate the past three years with food, drink, old and new friends, some last words from our directors, and a peek into what's after D:hive with Detroit Experience Factory and Build Institute.
The event will take place from 5-8 pm at D:hive's welcome center. A special toast will take place at 6:00pm.
At the end of the day D:hive was about making connections between people, and that means all of you. We will have a hands-on window display (no post-its this time…) where you can share your vision for the city. So come on by and join us for one last hurrah!
And if this is all news to you, take a look at our earlier announcement about D:hive's evolution: http://dhivedetroit.org/afterdhive/