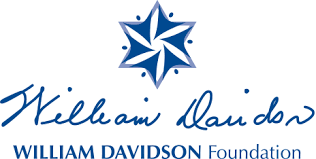 The William Davidson Foundation (Troy)
The William Davidson Foundation seeks to have impact in the following areas of interest:
Preserving and enhancing Jewish identity and tradition in the United States and Israel, with a special interest in Southeast Michigan.
Strengthening and revitalizing the Southeastern Michigan region.
The mission of the William Davidson Foundation is to honor our founder's memory and to continue his philosophy of giving by:
Supporting projects that will have significant, long-term impact on the lives of the participants.
Collaborating with organizations and individuals that are creative, visionary and transformational.
Leveraging its resources to work with other organizations and grantors.
Encouraging a spirit of entrepreneurship.