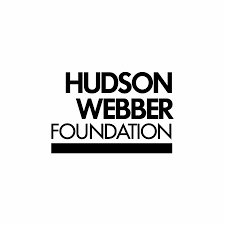 Hudson-Webber Foundation (Detroit)
The basic purpose of the Hudson-Webber Foundation is to improve the vitality and quality of life of the metropolitan Detroit community. The Foundation concentrates its giving primarily within the City of Detroit and has a particular interest in the revitalization of the urban core because this area is a focus for community activity and pride and is of critical importance to the vitality of the entire metropolitan community.
Since 1939, the Foundation has provided grants totaling over $160 million, 98% of which has been given to institutions and programs directly benefiting the metropolitan Detroit area. During 2013, the Foundation provided grants totaling more than $7 million.
At present, the Foundation concentrates its efforts and resources in support of projects within four program missions, each of which has a significant effect upon the vitality and quality of life of the community. In addition, in 2008 the Foundation adopted a goal of attracting and retaining 15,000 new, young talented Detroiters to live and work in Greater Downtown Detroit by 2015 (the "15×15 Initiative").