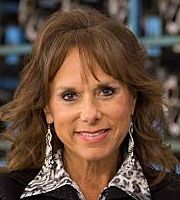 Andra Rush
Founder and chairperson of the Rush Group
Andra Rush, a Native American woman, is the founder and chairperson of the Rush Group family of companies, which include Rush Trucking, Dakkota Integrated Systems and Detroit Manufacturing Systems. This consortium of manufacturing, trucking, assembly and distribution is one of the largest Native American-owned businesses in the USA.
Rush serves numerous organizations on boards and commissions, including the Detroit Regional Chamber of Commerce, Minority Business Roundtable, the Boys and Girls Clubs of America, the Detroit Economic Club, the Michigan Women's Foundation, the Downtown Detroit Partnership and the Michigan Minority Supplier Development Council. She is a part of the minority supplier programs for General Motors, Ford, Chrysler and Toyota, and has served on the Supplier Advisory Boards for Chrysler and GM.
In 2012, she was appointed to the U.S. Manufacturing Council, which is the principal private-sector advisory committee to the U.S. Secretary of Commerce on manufacturing matters. She was also appointed by Governor Rick Snyder to serve as a trustee for Michigan's Children's Trust Fund.
Rush has received many honors, including the 2002 Pioneer Award from the Minority Enterprise Development group, the 2007-2008 Woman of the Year Award from the Native American Chamber of Commerce, and the JVS Business Leadership Award in 2012. She was recognized as a Crain's Detroit Business 2012 Newsmaker of the Year and was a finalist for the 2012 Ernst & Young Entrepreneur of the year award. In January 2014, Ms. Rush was invited to attend the State of the Union Address as a guest of First Lady Michelle Obama. She was highlighted in the President Obama's speech as an example of job creation and business ingenuity.